ruly unique gifts you can't find anywhere else!
From bespoke jewelry to classic wooden toys, you'll find something for everyone on your list at our Yuletide Market's unique booths and shops. Get your gifts wrapped by making a donation to the Massie Township Fire Department!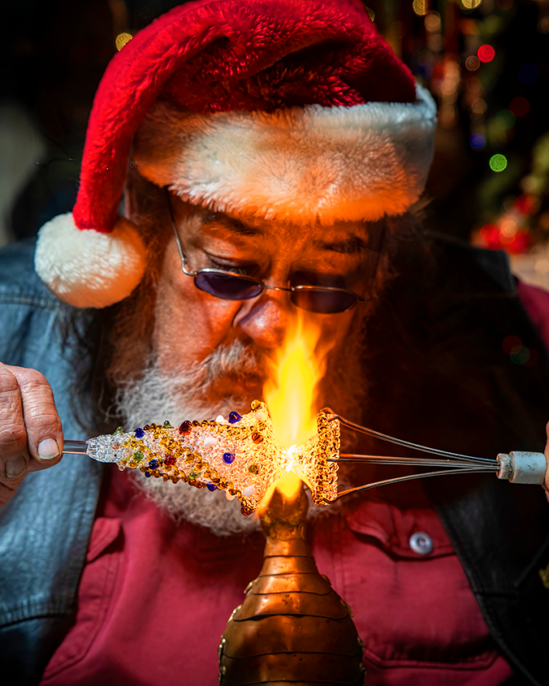 Shop the Yuletide Marketplace for Magical Gifts!
Immerse yourself in the Yuletide Festival complete with a marketplace that caters to all your Rennie desires. As you revel in the festive cheer and enchanting forest setting, explore the diverse artisan offerings ranging from exquisite swords and elf-inspired jewelry to one-of-a-kind gifts. This magical event promises an unforgettable holiday experience for all.
Don't Forget The Gift Wrap and Bow!
Visit the Gift Wrap Station inside the Yuletide Market Pavilion to get your unique finds wrapped!
Proceeds from the gift wrapping station go to the Massie Township Fire Dept
Art of Ed Beard
Aurora Blitzen
Authentic Wardrobe
Blooms and Shrooms
Benton Family Studios- stained glass, 3 D printing
Bodtker Ironworks
Bowskin Archery
Brazin Lady
Brown Cow
Carrot Creations by Tunkey
Captured Curls
Celtic Marketplace
Cloaked in Shadows
Creations in Glass
Crimson Chain
Damsel in this Dress
Danny Boy Pipe
Dayton Celtic Connection
D & U Leather Mugs
Earthsong
Fairy Godmother- patchwork jackets
Fluttery bye- coverups and wraps
Folkvard Heather Supply
Griffin Leatherworks
Hooks and Chains
Houndsaint- 12-16 century artwork
Hrothgars Hoard
Idal Hands
Irie Lights
Johns Wood
Leather Arts
Lost Vikings Hoard
Lyons Pyre
Modern Viking Beard Company
Mystic Cloak and Taylor
Norsskal
Christmas Geek- ornaments
Oracle
Pens and More
Pita Roma
Pixels And Pens- books by independent authors
Princessories
Purple Poinsettia- knitted hats, gloves
Quilt Show
Romantique
Sage and Salt
Sally Ramirez- psychic readings
Stablercake Art
Tis The Season
Unicorn Clothing
Valhallas Hoard
Vaughn Publishing author
Viking Wife
Vllad Viking Guy
Wax Chandler
Wee Dragon
White Pavilion
Wooden Dragon
Wyld Runes- psychic readings
Ye Old World Trendz
Get Your Ugly Christmas Sweater Here!
Stop by the Treasures of the Realm Souvenir Shop near the font gate to grab your Ugly Christmas Sweater!
Proceeds from Ugly Christmas Sweaters go to the Found by Faith Food Pantry
Interesting In Becoming a Vendor?
Apply Online
Use our easy online vendor application form
Santa
Woodland Santa has set up a workshop in our village and is ready to hear your holiday wishes!
KRAMPUS
And while you are here, you can bargain with Krampus to get off the naughty list.